Wolfpack Weekly: Night Mode
Football, basketball, tennis, golf, Matt Coe's face, vegas projections, John Swofford's parting gift and much more.
If you haven't already, click here to Join the site. And if you're new around here,  Subscribe to the Pod Here for automatic pod updates.
Reminder, if you're a paid supporter, you've been emailed access to the RedWhite Chat and to the private supporter-only podcast feed. If you want to support the pod, you can do that here.  It's cheaper than Chance's monthly mocha latte frappuccino with almond milk, and it means a lot to us.
Pods
There will be multiple pods posted in the next few days. Go ahead and sub now to be ready.  While there aren't many sports going on, football is only 100 days away and plenty to talk about.
I did take a deep dive into the potential of this year's team and how it compares to 2017. Will 2021 be better than 2017?
Did anyone see Vegas' win total projection for NC State? It ain't pretty.
Now on to the weekly...
First and foremost, I'd like to acknowledge that as soon as the ACC is out from under John Swofford's thumb, NC State doesn't get a bunch of noon games in August and September. Instead, the first 3 games are 7/730pm. Coincidence? I think not.  Good riddance.
I don't often include my own tweets here but speaking of Swofford's failures, the ACC is behind the Pac12 AND the Big XII in terms of revenue share because of his embarrassing TV deals.
He's the ghost that will haunt us through 2032 (when the TV deal expires).
David Thompson, not that one, had a great piece on Tanner Ingle, who I think is one of the keys to this defense.  Well, keeping him on the field. He's a difference maker in stopping the run from the safety position but he's got to get his style under control and according to this piece by DT, he knows it. Good quick read.
Philip Rivers made his high school coaching debut and I can't imagine what it would be like to have Rivers as your high school coach. Pretty awesome I assume.
ProFootballFocus does a lot of projections and what not and for some reason they all hate on NC State. Including this one which doesn't have us listed despite DraftKings giving us 3rd best odds to win the ACC this year.
So much of these things don't factor in Devin Leary and/or Bailey Hockman, so meh.  As someone in the PodChat said it best
State is going to have poor results on all those simulations because of Leary's lack of stats at the college level. Any person who didn't watch him compared to Hockman and just sees his stats aren't going to rate him or nc state highly
Did I mention, 100 days until football? Can't wait!
Something else I can't wait for, the UNC Hype Train to derail. It's reached ridiculous places when their backup RB is on the Heisman contender list.
Man I can't wait for them to go 8-4 again.
App State's locker room is looking nice!
Way-too-early Bowl projection has State in the Cheez-Its Bowl vs Texas.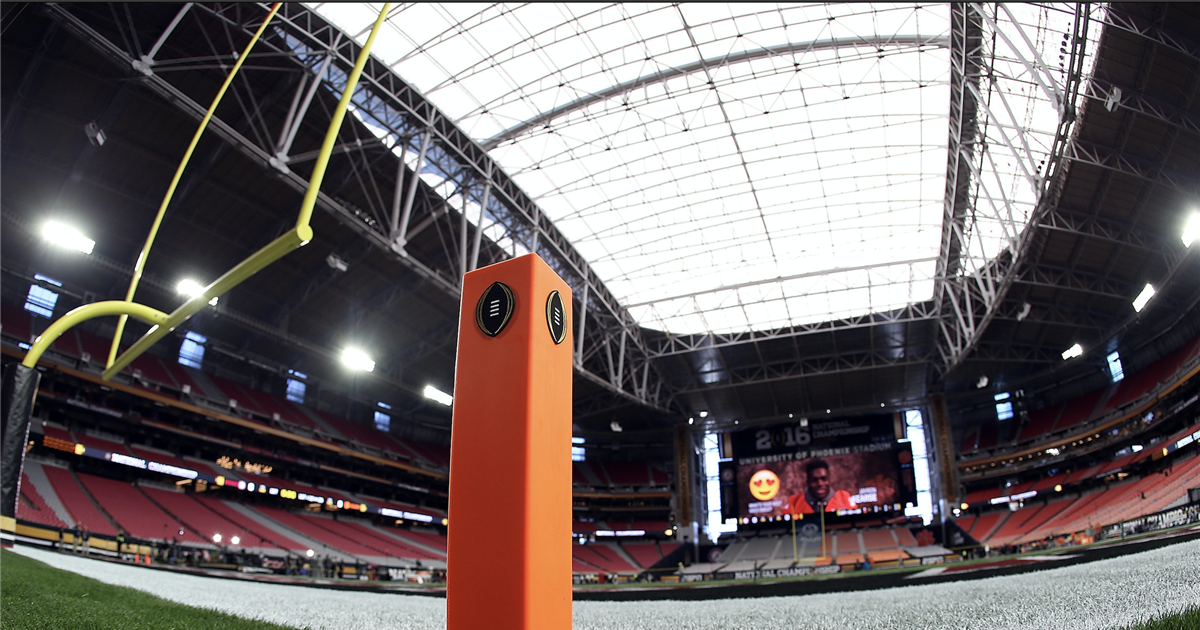 Hoops Stuff
While we still haven't heard if Manny will be back (likely will, he was at the team dinner), hoops rolls on.
New pics for the new guys, cool but they couldn't make sure they all had the same uniform on? I don't know if that was intentional or not but given it is NC State, I'm going to assume not. Just another example of the level of detail that is missing. That level of detail of demanding excellence.
NC State will open the 2022 season in the Bahamas with a tough group of teams.
Speaking of college hoops there are two stories leaking around that are closely tied together.
First, a coach saying he will no longer recruit high school players.  This has to be an exaggeration or a sure way to fail. I'd say it was Keatts but Fraschilla says 'a top 40 program' and well..... 🤷‍♂️
Second, now the Mid-Majors are going to not play games against p5 teams? Yea I'm calling BS on that. They can't live without those paychecks.
No crazy gifs this week but I leave you with Matt Coe's face being meme'd in the podchat.