Wolfpack Weekly v2
Social media moves fast and if you're not paying attention 24/7 you might miss something.  Each week we compile the interesting (mostly Wolfpack) links we find on social media and around the web so you don't miss them.  Check out last week's WW here
Member Content
Consider subbing as it helps support us creating interesting NC State content while remaining ad-free. Reminder yearly subs get an invite to the #podchat and it's a hoot.
There is a small update on the post about the Keatts & Penn St. rumors. I was able to get in touch with some counterparts in Happy Valley to get their insight.
The Tyler Lewis conversation is a must listen.  He goes into what it's like being a young guard in the ACC along with what his evaluations of NC State's 2021 B-ball commits.
Speaking of B-ball commits, I posted my evaluation after watching Pass vs Baby T in the high school semi-finals.
Podcast Updates
Ep 170 - What is going on with baseball?
Ep 171 - Snuck a new episode in last night. Will and I talked hoops, spring football and chocolate chip cookies.
Socials
Breon Pass named a Sports Illustrated All-American finalist
Baby T and Farmville Central were #1 on Sportscenter's top plays with this Oop off the glass.
Football spring workouts are back, Coach Deforest had a video up about it but it's now deleted. 🤷‍♂️
Brian Gessinger once again gives an amazing breakdown of NC State's basketball offense and the sets they run. This is a must read for any basketball fan.  Once you start to learn about these things, it makes watching the games much more interesting. It's long but there is lots of video to make it easy to digest.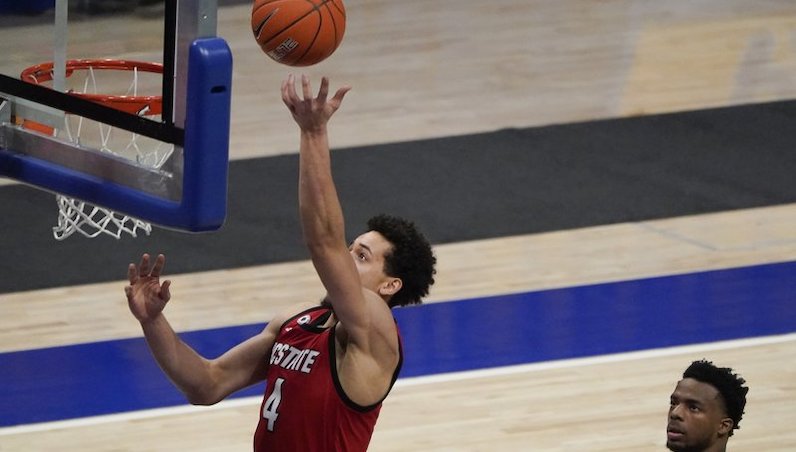 Interesting fact about the one-man fast break that is Dereon Seabron. I had no idea about this.