Wolfpack Weekly v5 - Spring (Cleaning) is Here
Hot of the interwebz. Hoops Chaos, a football hire(?), Spring Football highlights and Najee Harris' thighs. No paywall.
Before we get into it, help me out and forward this email to one or two of your Wolfpack friends. I'll beg if I have to, but it really helps the site and pods grow.
Join the site here | Subscribe to the Pod Here
In case you missed it, our 90 min premium pod with James Henderson from InsidePackSports.com was jammed full of info.
I just posted an update on all the potential chaos. Edit: The body language last night was indicative of something afoot. That wasn't the same team that played against Davidson.
I'm going to do a continued focus on how NC State should market itself better and I started with why NC State should go all in on the Spring Game and also why we should look at Alabama Basketball as a model for all sports.
Chance gets in on the branding madness. I'm just not sure how this happens.
Speaking of branding madness, we just fired up our Instagram account join us.
https://www.instagram.com/redwhitenetwork/
PodChat closing in on 100,000 messages. 👀
And we'll probably hit it this morning seeing how active it is already.
We also posted the NC State Food Bracket, make sure you get your votes in.
NC State Football
This has yet to be formally announced and we'll have our thoughts on this later but everyone should keep in mind this is not a talent evaluating position, it is more of a behind the scenes guy helping with logistics and operations as I understand the position.
We got a text that two big-time QB recruits were on campus yesterday and one (Davis) could be deciding in the next few days.
Returning talent index, I'm not sure how we aren't listed here
Here is the full ACC chart with NC State doing NC State-things by being dead in the middle. Full-story here.
I love the content that @PackFootball puts out. Notice all of the Anthony Smith highlights? (Hi Will!)
NC State Basketball
Jalen Cone transferring from VT. I don't think we need any more under-sized guards but he can def. shoot it.
Shaka looking to get out of Texas before the pitchforks come. Strategy we'll see a lot of coaches take this off-season.
We've added the scholarship tracker for football and basketball on the site for all to see. Take a peak at the basketball roster and you might see why certain coaches are eyeing other opportunities. Of course with the transfer portal, quick fixes can be had easily.
Other Stuff
I don't often comment on other men's thighs but take a glimpse at Najee Harris. I would not try to tackle that guy and to be fair, not many did tackle him this year.
If you haven't heard Najee Harris do an interview, you should. He has to be one of the most likable guys in college football. Add on top of it he goes and does things like this for his teammates.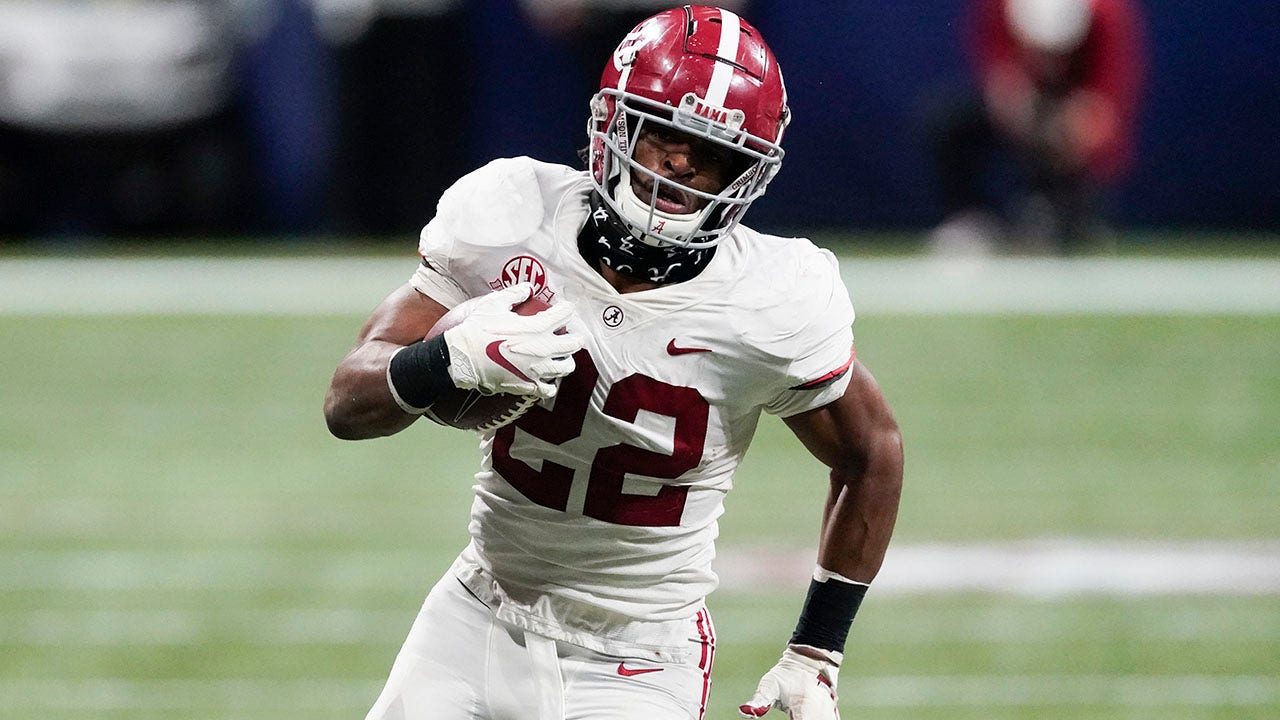 Speaking of insane running backs, Rondale Moore destroys pro-day
Arkansas' Musselman just destroys an ESPN Analyst in hilarious fashion.
Coolest Tweet of the Week
Drone footage of the erupting volcano in Iceland!